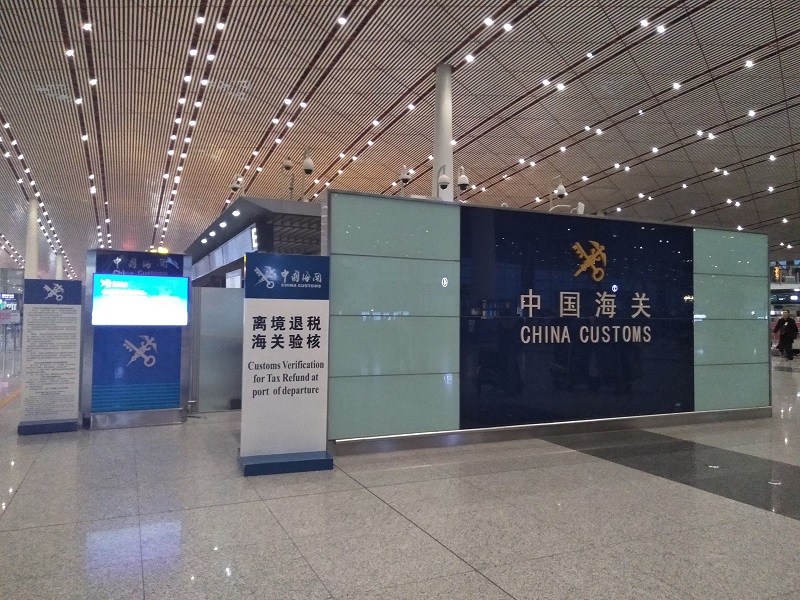 China Customs
Expats that live in China are allowed to travel across provinces now. Before July, people are only allowed to travel in local areas.
Since August 10th, China has eased its terms of entry and travel restriction. Residents from 36 European countries and 13 Asian countires are allowed to enter China mainland with certain documents but without specific invitation, e.g. work permit, permit for family reunion, etc. Visas that have been signed and issued before the pandemic were invalid.
Countries That Are Opened to China's Borders
These countries below are allowed to apply for China visas for free at any Chinese embassy from now on.
European Countries:
Albania, Austria, Belgium, Bosnia and Herzegovina, Bulgaria, Croatia, Cyprus, Czech Republic, Denmark, Estonia, Finland, France, Germany, Hungary, Iceland, Ireland, Italy, Latvia, Lithuania, Luxembourg, North Macedonia, Malta, Montenegro, Netherlands, Norway, Poland, Portugal, Romania, Serbia, Slovakia, Slovenia, Spain, Sweden, Switzerland, Greece, and the United Kingdom.
Asian Countries:
Japan, South Korea, Malaysia, Indonesia, Thailand, Singapore, Brunei, Sri Lanka, Cambodia, Laos, Vietnam, Myanmar, or Democratic Republic of Timor-Leste.
Fast Track Channels for Singapore and Korea Residents
Singapore fast track channel City View in Singapore
Since June 8th, Singaporeans are able to go to the 6 provinces (cities) via the "fast track channel", which are Chongqing, Guangdong, Jiangsu, Shanghai, Tianjin, and Zhejiang.
Travelers who use "fast track channel" should get helped by a China company or China government for the application of official invitation. The official invitation and personal health claim are needed to apply for China visas.
The COVID-19 test are indispensable to do within 48 hours before departing to China. The airline company will check the result of your test, visa, and return flight ticket(s) to make sure that you can get the permit to get through the "fast track channel".
After landing in China, you have to pay for the extra PCR test and serological test. With a negative result, you will be transfered to your destination using a specific car.
Korea fast track channel
From May 1st, the following residents are able to apply for the permit to get through "fast track channel":
Get a sponsor from a China-based Korean company or a China company who has the permission to use "fast track channel".
Received an invitation from the sponsor.
The China embassy in Korea has signed and issued your visa during the pandemic.
The same as Singaporeans, Koreans who will ues the "fast track" also need to take the PCR test and serological test. With a negative result, you will be transfered to your destination using a specific car.
Notice: The plan of "fast track" is only applicatable in Anhui, Chongqian, Guangdong, Jiangsu, Liaoning, Shanxi, Shandong, Shanghai, Sichuan, and Tianjin.
Special Entry Restriction to Hong Kong, Macau and Taiwan
Entry to Hong Kong
The following residents are not allowed to enter Hong Kong. Victoria Harbor in Hong Kong
Foreign travelers that are taking flight to Hong Kong.
Foreign travelers from China mainland, Macau, Taiwan that have visited other countries in 14 days.


These countries include Bangladesh, India, Indonesia, Kazakhstan, Nepal, Pakistan, Philippines, South Africa, America.
Entry to Macau
Since August 7th, overseas travelers are not allowed to enter to Macau. It's still unknown when will Macau open its customs.
Entry to Taiwan
Since June 29th, overseas travelers are allowed to apply for visas to enter Taiwai for reasons of traveling, studying, business, trade, and investment.
Negative result of COVID-19 test must be obtained within 72 hours before heading to Taiwan. After landing, travlers have to subjective to the 14-day quarantine.
Before April 7th, overseas travelers were not allowed to enter to Taiwan. This term was not applicable for the following travelers before:
Residents with Foreign Permanent Identity Card of Taiwan.
People use diplomatic visa.
People use business visa.
Others use designated authorized visa.
Who Can Apply for China Visas?
According to the announcement that was made by China's Ministry of Foreign Affairs, travelers must have specific documents below to apply for China visas.
Resident Permit for Foreignersto work in China, or permit for family reunion and personal stuffs.
Notification of foreigner's Work Permit, Invitation (PU/TE).
Documents that prove relationship of immediate relatives (grandparents, parents, couples, children, grandchildren) for his/her critical condition or funeral.
Couples or Children (under 18 years old) have Foreign Permanent Identity Card and back to China for family reunion.
Documents that prove relationship of immediate relatives (grandparents, parents, couples, children, grandchildren) better care.
Crew that has C visas
If you enter China mainland from Hong Kong, Macau, and Taiwan, you have to present paper negative result of nucleic acid tests in 24 hours from qualified institutions that are authorized by Shenzhen and Hong Hong governments. 14-day quarantine are required.
What to Prepare to Apply for China Visas? COVID-19 test in China
To facilitate the flow of people internationally, China opened its borders on August 10th since March 28th, the first suspension of entry.
People will be successfully applied for the visas with valid documents below.
Resident permit: work permit, permit for family reunion, permit for personal matters.
Negative COVID-19 test results.
Personal stuffs that will be used for 14-day quarantine.
Travel Restriction of Risk Areas in China
As for Sept. 1st, there is no high risk areas of COVID-19 in China. Traveling in China is relatively safe at the present.
Before September, Hong Kong, Dalian (city of Liaoning), and Urumqi (capital of Xinjiang province), are tightly controlled for traveling. Tibet is not opened for tours currently.
As for August 26th, there are 24 new cases are recorded in Hong Kong in the day. It is estimated that Hong Kong is experiencing the third wave of the coronavirus pandemic.
In Xinjiang, totally 535 cases are confirmed COVID-19 up to now. While in Dalian, 92 cases are reported as a total. These two cities have been confirmes as low risk areas.
For other provinces and cities, there is no strict policy to limit foreign travelers' activities. But we still suggest you bring a mask with you all the time while traveling around.
How to Apply for a Health QR Code Health QR code
The health QR code system has been implemented since the coronavirus outbreak. People will present his/her health QR code when enter to any public areas actively.
There are three colors of the health QR code: green, yellow, and red. Only with a green health QR code, you can move around China.
To apply for the health QR code, you need to download Alipay app firstly. Then tip the "Health QR Code" and choose the place that you will travel to. It's neccessary to input all your personal information in the next step. You will get your health QR code in seconds.
How to Take a China Train since COVID-19 Outbreak? Disinfectant are not allowed on the train
At the entrance of a train station, a passenger must present his/her green health QR code. Yellow and red QR code are NOT allowed to enter to the train station. Besides, a passenger must wear a mask during the whole journey on the train. That is to say, from the entry to a train station to the exit.
For safety concern, China Rail prohibits any passenger to take any sanitizers onto the train, such as 84 disinfectant, sanitizer, and bleach.
China Train Booking suggests you to bring disinfecting wipes with you if you want to scrub your hands, tables, and chairs.
Book Train Tickets on China Train Booking
China Train Booking is an app to book your China train ticket anywhere and anytime. It supports multiple languages: English, German, French, Spanish, Italian, Japanese, Russian. Also it allows to pay with international credit card, PayPal, Alipay, Wechat Pay. It is called a must-have app to travel to China by thousands of users.
Free trail here:
Further reading:
Hong Kong – Shenzhen/Futian High-Speed Trains
China High-Speed Train/Rail Guide
How to Buy China Train Tickets