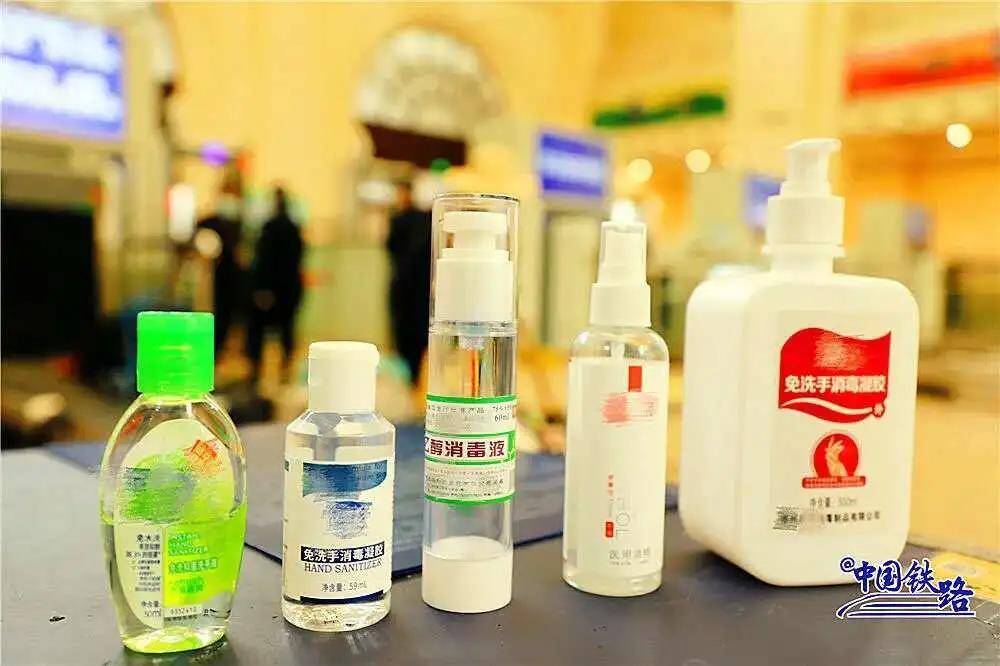 Prohibited Disinfectant
Pic from China Rail
During the phase of the outbreak of Coronavirus, passengers who will take a train travel in China should be noticed that the following items are NOT allowed to bring with you to your train.
No 84 Disinfectant, Sanitizer, and Bleach
The alcohol concentration of 84 disinfectant, sanitizer, and bleach usually reach 75% or more.
As you know, when a passenger on the train splashes the sanitizer on the hands, tables and chairs, it is possible to ignite or even explode the spark on the air.
For safety concern, China Rail prohibits any passenger to take such sanitizers onto the train.
Any 84 disinfectant, sanitizer, and bleach in the bag will be confiscated at the safety check-point at any railway station.
China Train Booking suggests you to bring disinfecting wipes with you if you want to scrub your hands, tables, and chairs to get disinfected.
No Pressure Tanks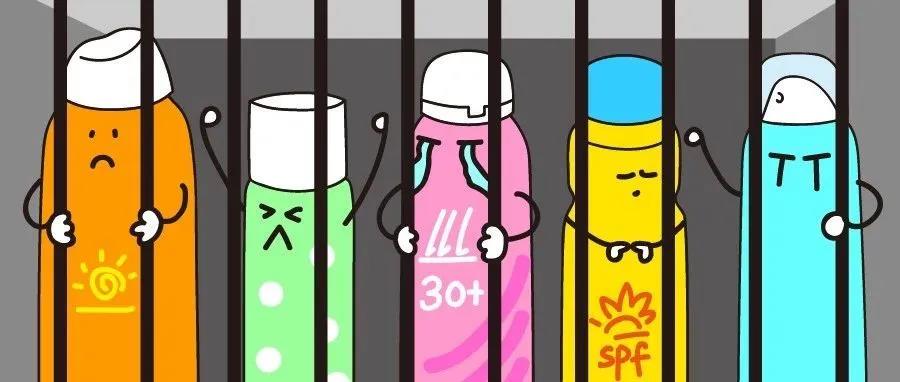 Prohibited pressure-tank
Pic from China Rail
Pressure tanks that over 120ml with inflammable constituent are NOT allowed to bring onto the train. For example:
Sunscreen spray
Water spray
Mosquito repellent spray
Fixature
Lighter
Perfume
Shaving foam
Other Things That Are Prohibited to Take to the China Train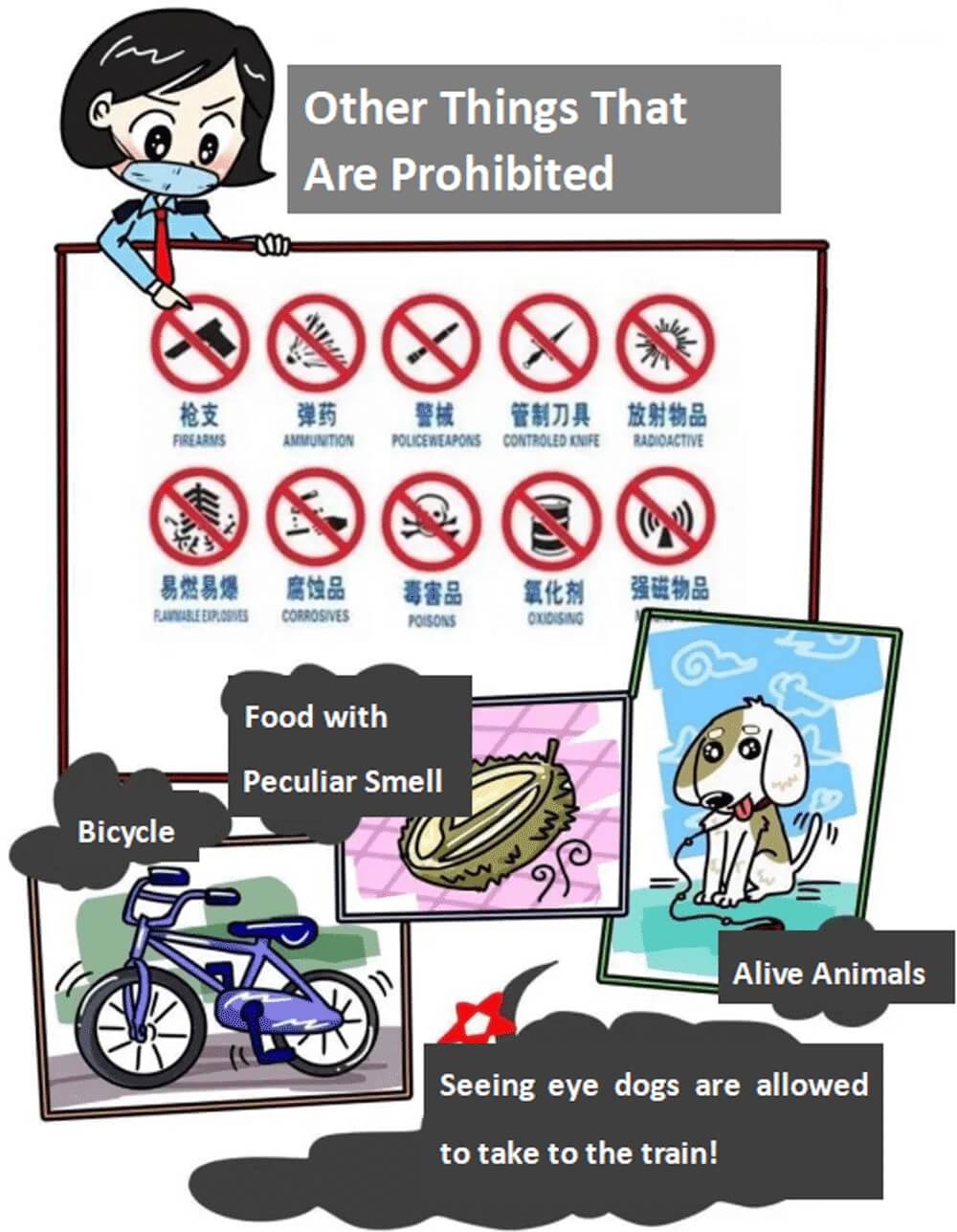 Prohibited Items on China Trains
Pic from China Rail
Book Your China Train Tickets Online
You are recommended to use our website to book your tickets. Or you can download China Train Booking app below:
Other ways to book your China train ticket: How to Buy a China Train Ticket.
Further reading: