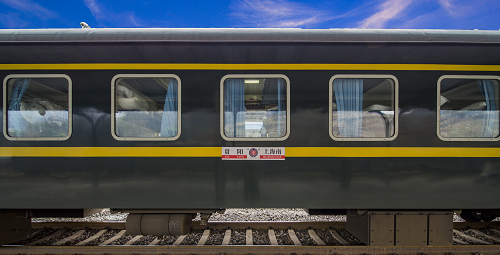 China is known nowadays for its advanced high-speed rail technology. However, did you know that it was common to take trains for 3~7 days in order to travel to another city in the old days of China?
As well as high-speed trains, there are also many normal-speed trains that have remained to this day, but with better facilities and speed.
Introducing China's Overnight Sleeper Trains
For travelers, taking overnight trains is generally safe, economical (it saves hotel bills) and interesting.
This article will answer your questions and help you have an unforgettable overnight train journey by showing you what the inside of an overnight train looks like, and what you should prepare for this overnight journey.
Generally, only normal trains (named with a T/Z/K and numbers) have sleeper carriage. However, on a few high-speed lines, sleeper berths are available. This article mainly explain about normal-speed overnight trains, as high-speed sleepers are not very common in China.
The Differences Between Each Type of Berth
Lower Berth
Advantage: easy to get to your berth; relatively commodious; easy to enjoy the scenery from the windows
Disadvantage: noisy; need to pay attention to your valuables
A lower Berth is the most expensive berth type because it is commodious and easy to get to. However, other people from other berth types might sit on the lower berths in the daytime (because other kinds of berths are not very convenient to sit on).
Therefore, it is not very suitable for passengers who like privacy and quietness.
Middle Berth
Advantage: not very hard to climb up to your berth; relatively quiet
Disadvantage: cramped space
The price of middle berths is moderate and they are easy to climb up to compared with upper berths. Their space is cramped, however, they are still a little bigger than upper berths.
Taking a middle berth is quieter than taking lower berths, but there are still some sounds, such as when someone climbs up or down.
Only the hard sleeper class has middle berth.
Upper Berth
Advantage: the quietest berth type; safe to place valuables
Disadvantage: hard to climb up
The price of an upper berth is the lowest. It is hard to climb up, especially after lights out (the lights are automatically turn off after 21:00 on hard sleeper carriages).
However sleeping on an upper berth is quiet, and there are private baggage racks beside each upper berth, so you don't need to worry about your valuables during the night.
There are six berths (upper, middle, and lower berths) in one compartment of a hard sleeper class. Here is the picture of them: There are four berths (upper and lower berths) in one compartment of a soft sleeper class. Here is the picture of them: There are only two berths with a private toilet in one compartment of a soft deluxe sleeper class. Here is the picture of them: Learn more information about sleeper types by visiting:
4 Normal-Speed Train Types and 5 Seat Classes in China
Preparation
Preparing some things useful in advance will make your overnight train journey more comfortable and easier. Here are some preparations we recommend.
1. Personal Items
Overnight trains run on long-distance lines, and the duration of a line usually lasts 2~3 days from its departure station to the terminal station.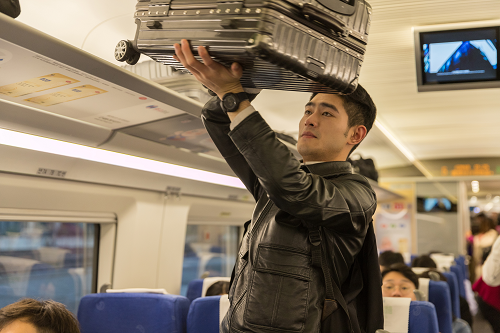 The sheets won't be changed during the journey, so there might be more than one passenger to have slept on your bunk before you sleep on it.
Therefore, here are some recommended personal items to prepare for overnight trains for those passengers who are sensitive to unfamiliar environments:
Pillow slip/scarves:

Using your own pillow case or just an item of clothing to cover the bunk pillow is more sanitary, as it can separate your face from the public pillow case (though they are washed regularly).

Drinks flask / tea bottle:

Free boiled drinking water is served on trains, and it is usually located between the joint of two carriages.
All you need is to take an empty bottle (suitable for boiling water) on the train, and you can drink free water or brew an instant beverage at any time.

A change of clothes:

If your train journey is more than 24 hours, preparing some clothes will definitely make your journey more comfortable!

Earplugs:

Earplugs are definitely one of the most important things to prepare for overnight trains. They will keep you sleeping through noisy snoring, or loud and untimely talking.
2.Food and Snacks
Eating snack is always a nice way to kill time.
Taking a long-distance train without Wi-Fi, and eating snacks while seeing scenery is enjoyable. Chips and cookies are the popular choices. A dinning table on a normal-speed train
Dining trolleys are pushed around on the trains, and there is a dining carriage on each train. Dining trolleys mainly sells boxed meals, snacks and bottled beverage. Dining carriages offer freshly made Chinese dishes.
The food on trains is not very delicious, but they are clean and healthy.
Most Chinese people don't like eating the food sold on train; they prefer to take their own instant food. This is because the food sold on train is not very tasty and it is quite expensive. Instant noodles are the most popular train food in China ― you can try this Chinese-style meal while traveling on a Chinese train. When in China, do as the Chinese do!
Free boiled water is served between the joints of carriages.
3.Entertainments
There is no Wi-Fi on most trains, so it can be boring when taking a long-distance train journey. Taking some entertainments with you in advance can help you fill your time.
Books or Kindle:

Reading is the most traditional and timeless form of entertainment!

Phone and Pad:

China owns a mature and advanced communication system. If your phone operator is Chinese, in most cases it has a signal on trains, so you can surf the Internet easily. Alternatively, you can download movies in your electronic device in advance.

Portable charger:

There are 220V charging sockets on most trains. But on hard sleeper and soft sleeper carriages, sockets are only available in the public aisle and there are only three sockets per carriage.
Therefore, taking a portable charger is recommended for long trips.

Poker cards:

Playing cards is a popular form of entertainment on trains in China. Card games don't need electricity and cards are easy to carry.
Overnight-Train Facilities
1. On-Train Facilities
Wash Basins

There are two kinds of wash basins on trains. One is in the toilet and the other is at the joint of carriages.

The wash basin area at the joint of the carriages usually has 3 sinks and is equipped with storage racks.

Toilets: Chinese Style and Western Style

Generally, there are only Chinese style toilets (squat toilets) inn hard sleeper carriages, so if you are not used to these toilets, choosing the soft sleeper or deluxe soft sleeper class is recommended.

The Western style toilets are small and most of them are made of metal. It is not recommended to sit on them without covering the seat with tissue.

The toilets are closed for 15~30 minutes when approaching a station.

Charging Sockets

In hard sleeper and soft sleeper carriages, there are only three charging sockets per carriage. On deluxe soft sleeper trains, each compartment has a charging socket.

All the charging sockets on trains are 220V.

Smoking Area

It is prohibited to smoke inside the passenger carriages. Smoking areas are set at the corridor between two carriages, and the areas are equipped with ashtrays.
Overnight-Train Tips
Be careful to fall off the bunk when sleeping. This is very hard to do as there is a safety rail at the side. Be careful when climbing up/down or if you are a sleep walker!
Keep an eye on your valuables, especially in the night or when the train stops at a station.
It is probably better to take a jacket on the train in summer, because sometimes the air conditioning on trains is very strong.
Please remember to take your own tissue, no tissues are supplied in trains' toilets. And don't expect too much of the toilet hygiene.
Interpersonal communication: It is a nice opportunity to make some new friends on trains (especially with Chinese people).
You may also meet some local people from the city you are about to go to, and it is a good chance to ask them for some local traveling tips.
You may also be interested in: